GLENWOOD, SOUTH PARK & PACIFIC #13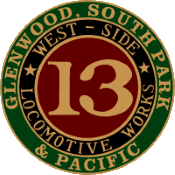 The #13 locomotive was built in a one car garage by West-Side Locomotive Works aka Ken Kukuk in Culver City, CA., and the tender by Jim "Homer" Holms in San Jose, Ca., for the Glenwood, South Park & Pacific Railroad located in the mountains above Santa Cruz, Ca.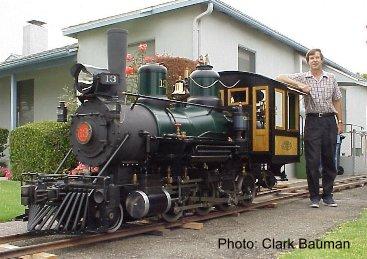 Ken standing next to the #13 fresh from erecting shop (his garage)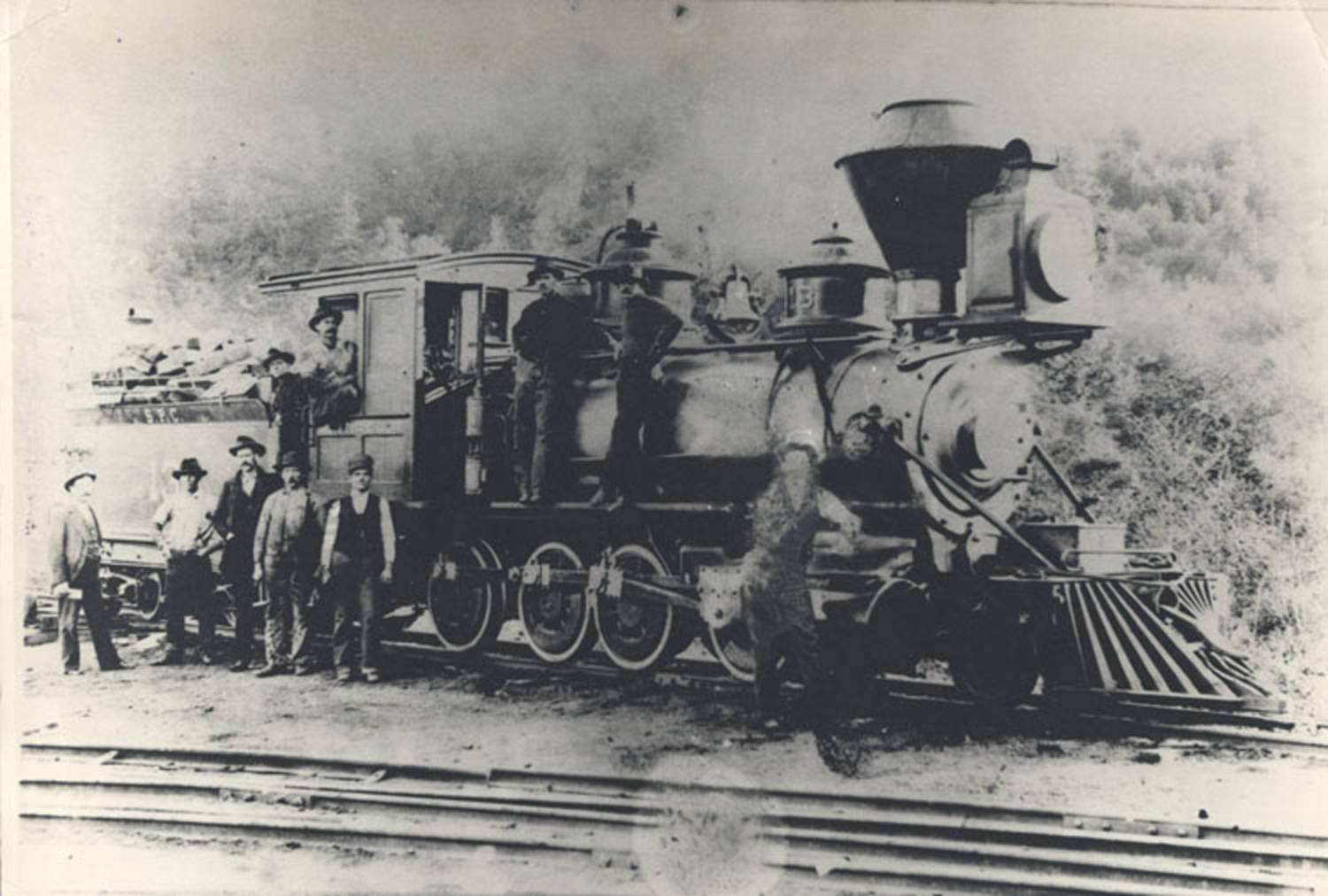 The locomotive is patterned after the South Pacific Coast Railroad locomotive No.13.
Upon completion, the locomotive and tender were brought together for the first time on the Hillcrest & Wahtoke for a break-in and testing run. As with any never-before-run locomotive, there were a few kinks, though overall the locomotive performed in grand fashion. After a weekend of testing, and seeing some tweaking needed to be done, Ken and Jim left for their homes telling the Hillcrest Gang, "Let us know when you've got it running."
While the locomotive has been to both the Hetch Hetchy & Yosemite Valleys Ry (private, Jamestown, CA.) and to the Redwood Valley Railway (Tilden Park, Oakland, CA.) it has never been to it's "home road" the Glenwood, South Park & Pacific due to bad water at the property. After the 1989 earthquake that interrupted the Baseball World Series, collapsed a bunch of freeways, and dropped a section of the Oakland Bay Bridge, the water table around Santa Cruze was shaken up and the quality went from "marginal" to downright "bad" for boilers. There has been very little steam on "The Hill" since then.
Since coming to the H&W it has been our primary workhorse hauling passengers around the railroad. The deal with Ken and Jim is that Hillcrest Shops maintains the locomotive at our cost, and is available for any of the Gleenwood Gang to run 365 days a year. As it is the Glenwood Gang comes out two or three times a year to run their equipment, and it's always a party when they're here.
Among the engineers here at H&W and engineers from the RVRY the #13 is generally considered among the most comfortable of 5" scale / 15" gauge locomotives to drive. As such it has become the standard by which we design and build all new locomotives.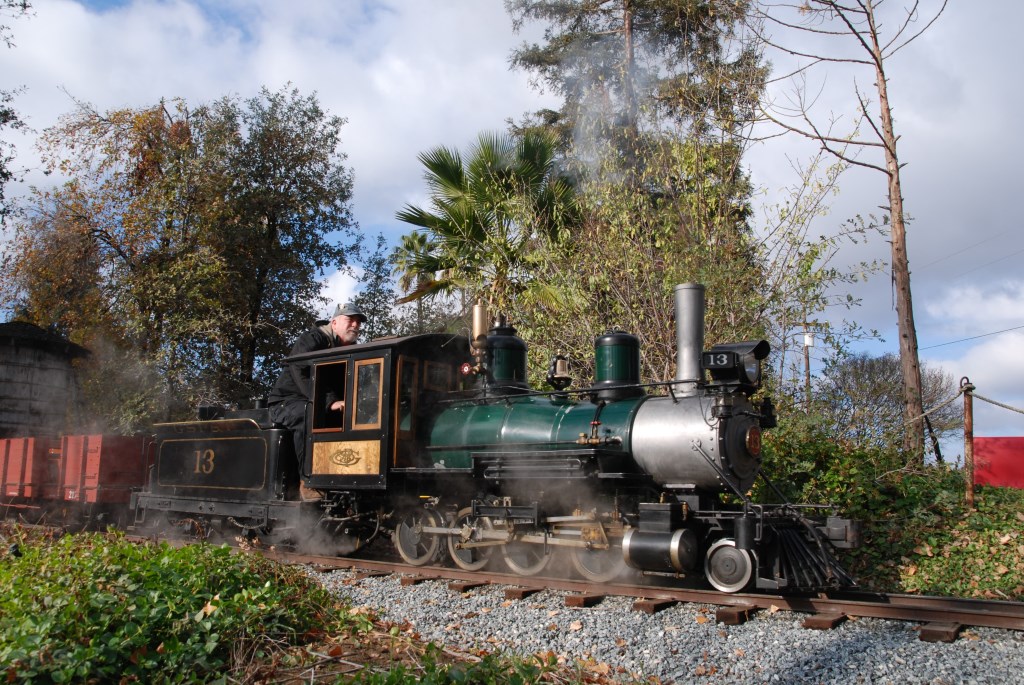 Leaving Hillcrest Station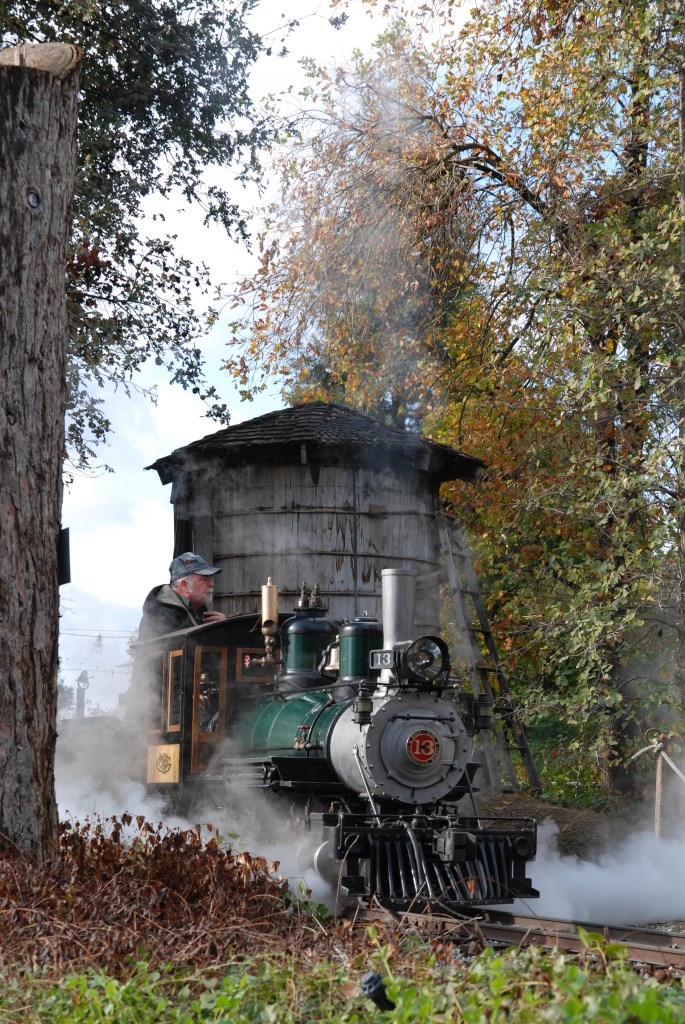 At the water tower.
TECHNICAL SPECIFICATIONS:
Whyte Class: 2-8-0 "Consolidation"
Bore: 4-1/4"
Stroke: 5-1/2"
Boiler Style: Extended Wagon Top
Boiler Smallest Dia.: 18"
Boiler MWAP Pressure: 200 psi. / Operating Pressure: 175 psi.
Drivers: 13" dia.
Engine Lead Truck Wheel Dia.: 9"
Driving / Rigid Wheel Base: 47-1/2"
Total Wheel Base: 72-1/4"
Tractive Effort / Drawbar Pull: 1,200 lbs.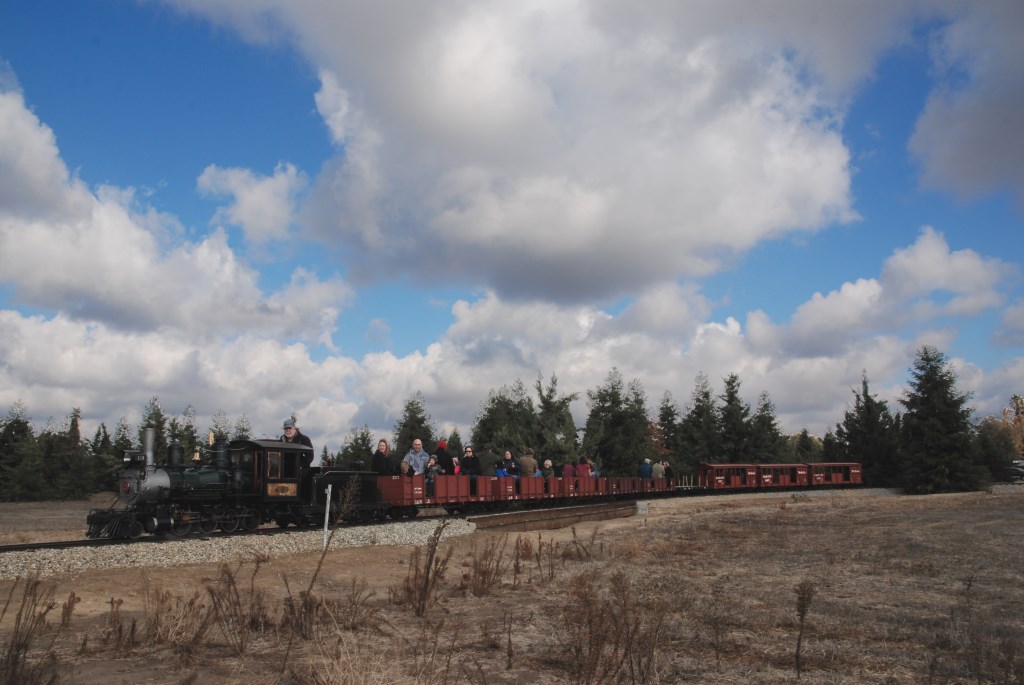 Out on the line.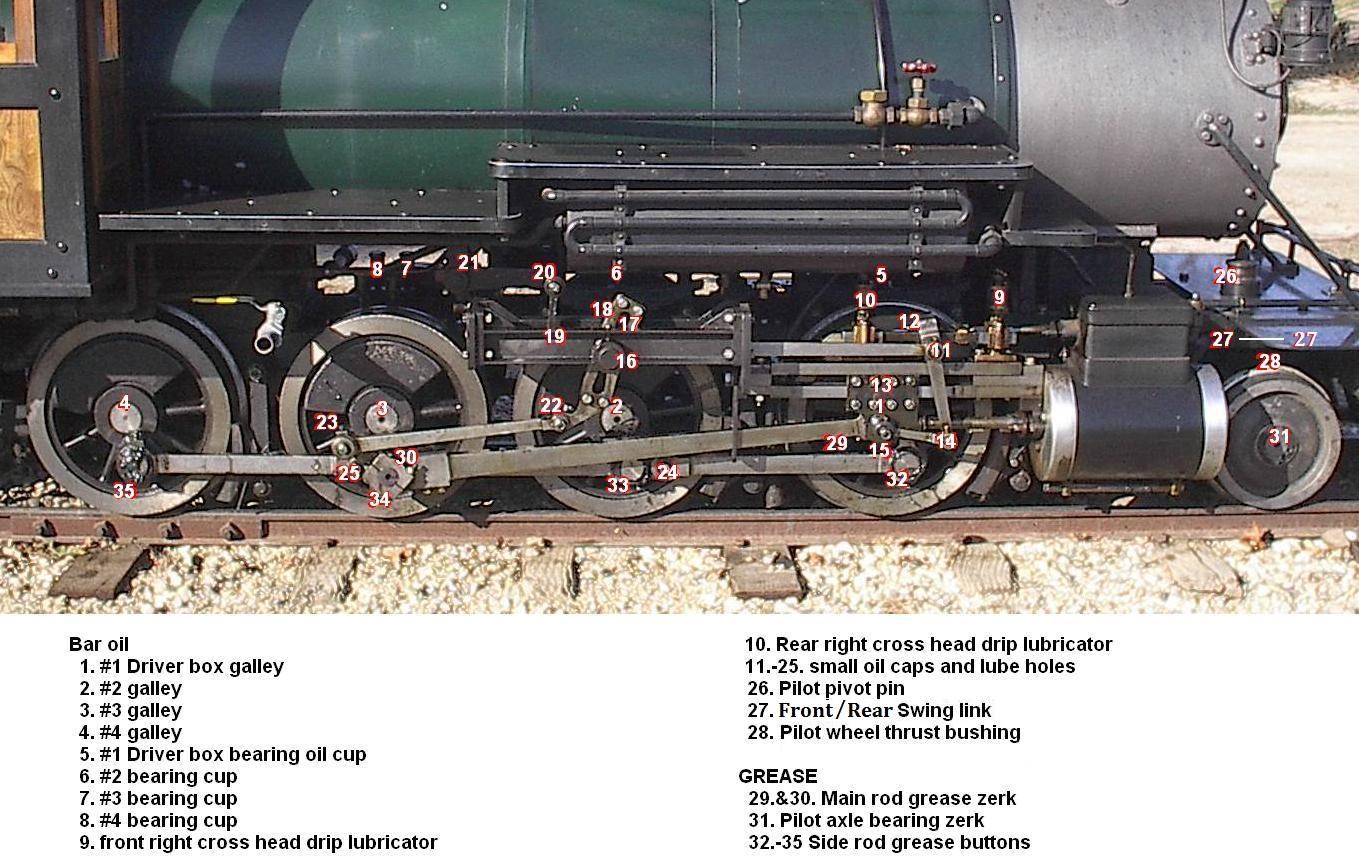 Daily lubrication points