MOW Cars
MOW (Maintenance Of Way) The "way" of course is the ROW (Right Of Way) of the railroad, or more commonly known as the Track.
Every Railroad needs to maintain their track whether it's a standard gauge high-speed Union Pacific Railroad, or an electric HO track in someone's basement. And almost every railroad has MOW Cars. Even those electric HO guys often have MOW cars specifically for cleaning the rails to power their models.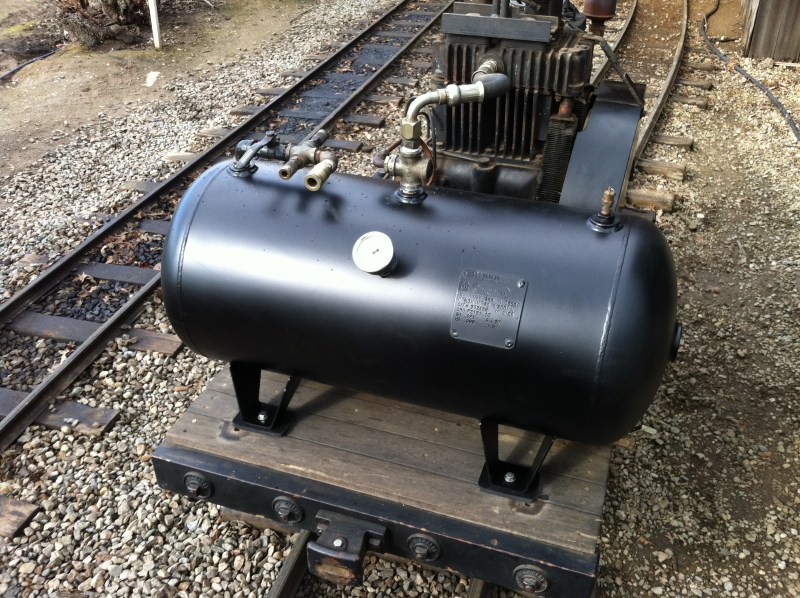 On our railroad we have two MOW cars. Both are basically 4 wheel "Jimmy" or "Bobber" flat cars, though the MW-21 has a gas powered air compressor permanently mounted to it.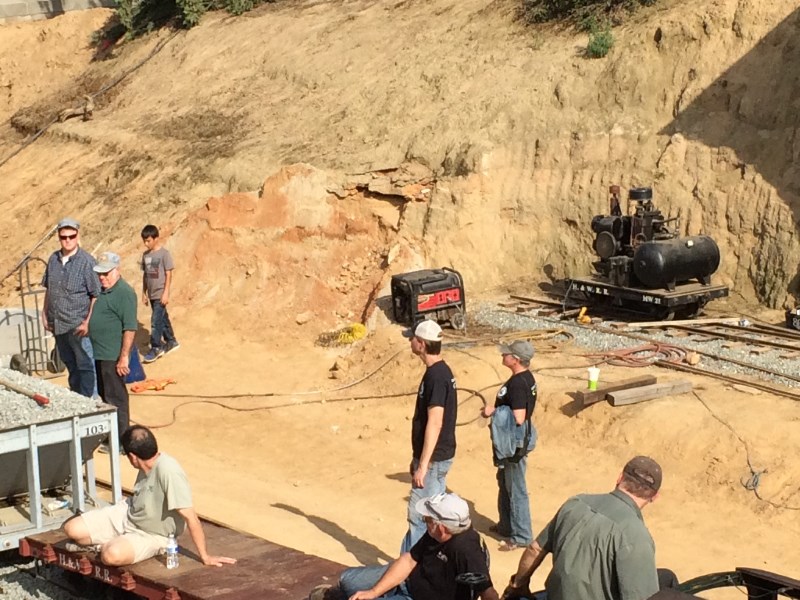 As many of our track laying and maintenance tools are air powered the MW-21 is an essential car to our railroad and never far away from any spiking job.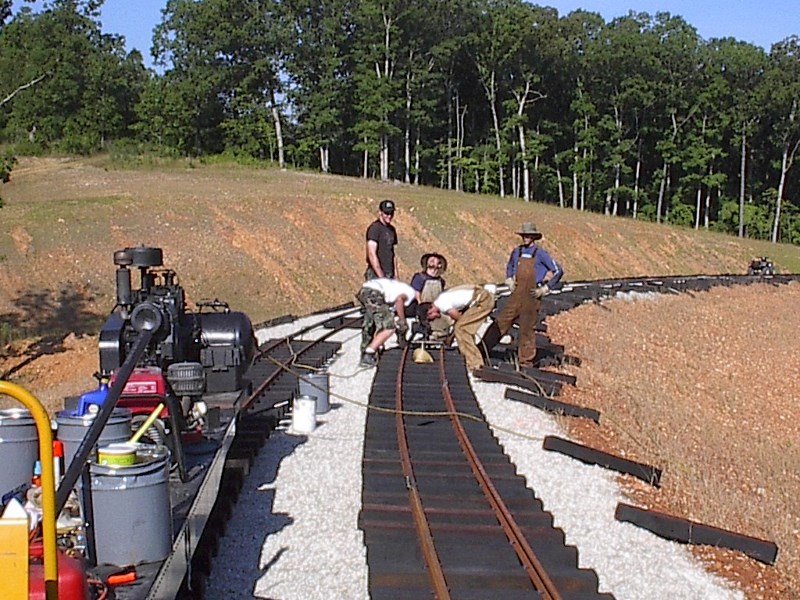 Here's a picture of MW-21 on the ATT&NW railroad in Steelville, MO. working on laying their mainline.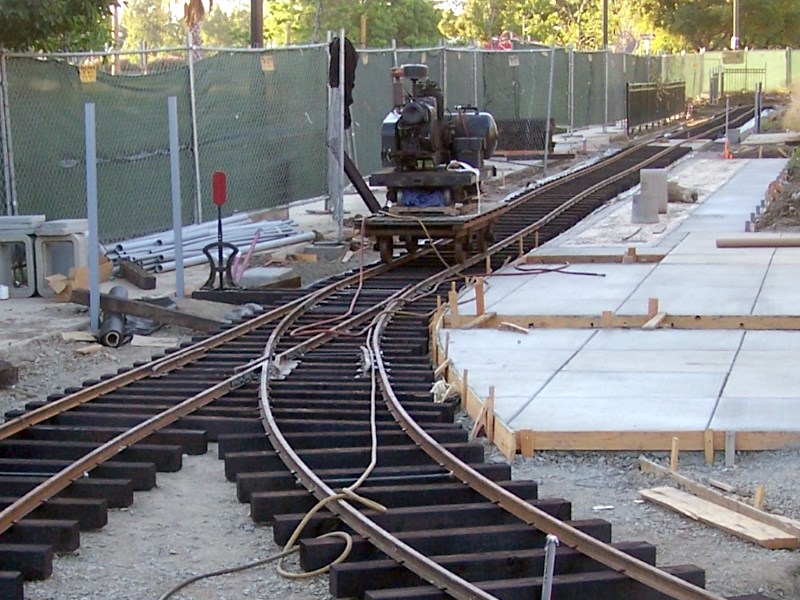 That's the MW-21 sitting on top of a 24" gauge flat car for relaying the Nut Tree Railroad in Vacaville, CA.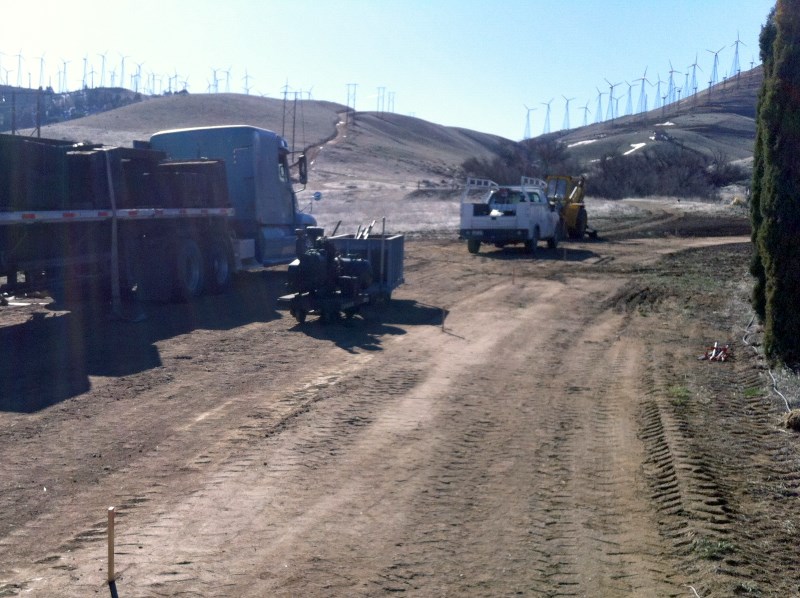 To the left is a semi-truck loaded with new 15" gauge track ties. In the center is the MW-21 and Ballast Car #103. A week later 800 feet of beautiful band new rail graced the ground at this testing facility for the ARES North America Project in Tehachapi, CA.
---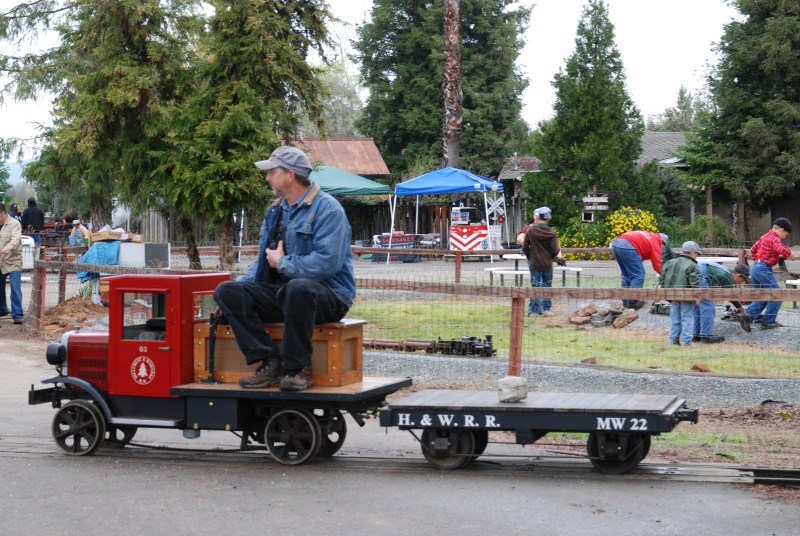 The MW-22 is sometimes put into service as a sprayer car for weed control, mostly it spends it's life hictched to the Speeder # 03 as a flat car ready for any kind of service we throw it into to. Carring tools, touring guests, switch maintenance, trimming trees, track inspections, waxing the curves, moving potted trees, hauling the dog, etc.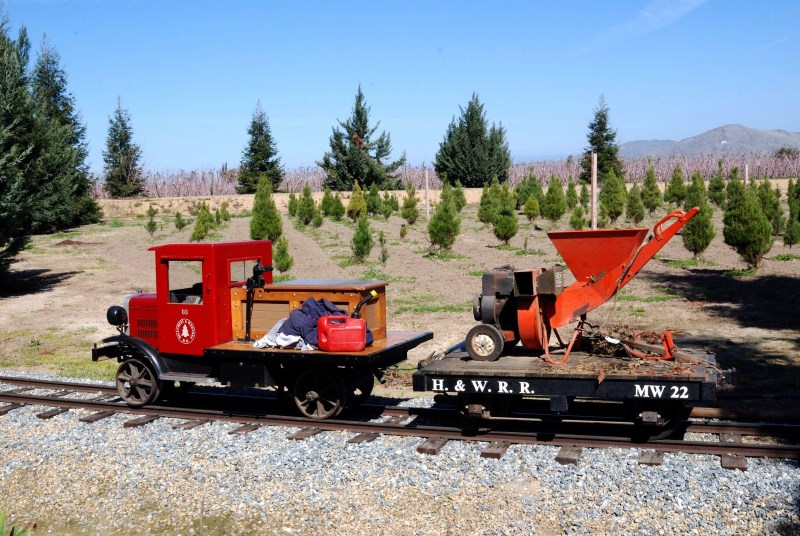 Trimming trees along the ROW.