PAJAMA CHRISTMAS
ALL PAJAMA NIGHT TICKETS FOR 2017 ARE SOLD OUT....CHECK BACK FOR NEXT YEAR 10/1/2018!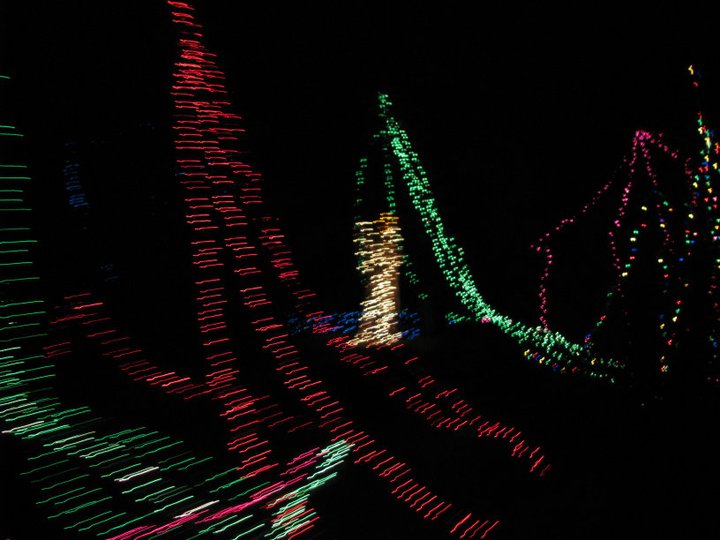 Pajama Christmas is the only time of the year when we're open to the public after dark. It's the only way to experience the magic of moonlight steam train rides. The glow from the locomotives' fire flickers across the ground and the occasional sparks from the smokestack swirl up into the air before burning out. Steam hangs in the air to take on the appearance of riding the train through the clouds.
Tickets are limited and had by advanced sales only so there won't be the usual crowds seen during the day. Making for a much more cozy and relaxed atmosphere.
Don your snuggliest pajamas and come to the farm after dark (6pm). Parking is in the lower parking lot lit by white Christmas lights hung in the trees. Enter at the front gate, park your car, and follow the lanterns to the Stone Bridge where you will check in and get your armbands, then head up the stairs up to Hillcrest Station.
Unlimited steam train rides through the redwood trees and across the farm in the crisp December night air with lights and displays. Fire bowls ablaze to warm yourself by while listening to live music. All-you-can-eat yummy cookies and a fun hot chocolate bar.  Hot food also available for purchase. Plus a little more.
It's a night of family, friends, music, and holiday cheer with a touch of magic.

Santa makes an appearance to talk with the children (ages 1 to 100+). Santa's personal photographer will also be there for purchasing a photo with Santa.
ALL OF OUR  DATES FOR 2017 ARE SOLD OUT!
This Year's Dates: 2017
$18 a ticket (ages 2 and up) except

Dec. 19 (see below)
includes admission, parking, train rides, cookies, hot cocoa, live music, and more!!!
2017 Split Night--1 Night only!!
Special $16 Split Night on Tuesday, December 19
6:00PM-7:30PM  or  8:00PM-9:30PM
Enjoy a more intimate setting with limited crowds--Only 250 per session.  This night is ideal for those who can only experience the Pajama Christmas
for a short while but don't want the higher crowd numbers of our regular night!
OUR PHONE IS RINGING OFF THE HOOK ASKING FOR MORE PJ NIGHTS. WE ARE LISTENING.
Dec 10th and Dec 21st were added and are now SOLD OUT. Dec 10th & Dec 21st
We've added TWO MORE nights: Dec 14th & Dec 22nd
​​​THESE LAST 2 NIGHTS ALL SOLD OUT
These new nights will be short nights, only 6 to 8
We have lowered the price due to the shorter time to enjoy the farm.
When you make a purchase your name will be added to the guest list for that night. You will receive an order number for that purchase so print that page or note the order number,  and are good to go.

If you got the 4 digit order number, your order went through.

You may receive a confirmation email also--but no worries if you don't! 

The order will say "Pending" until the event date.

On the date you have reserved tickets, simply show up at the Hillcrest Main Gate between 6 PM and 9PM where an attendant will help you find a place to park.
After parking, follow the hanging lanterns to the Stone Bridge.  Please bring a current ID and check in at the kiosk to receive your wristbands for the night.  We look forward to seeing you there!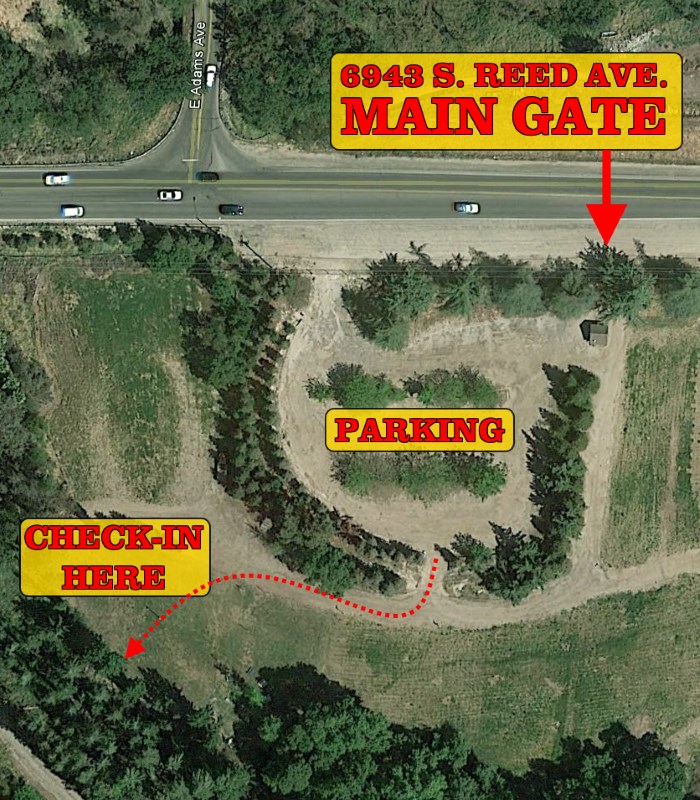 This is a rain-or-shine event. A couple of times we have tried to cancel it due to heavy rain, but everyone came out anyway and had a grand time.