GLENWOOD, SOUTH PARK & PACIFIC #7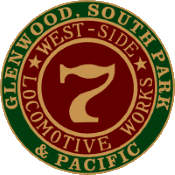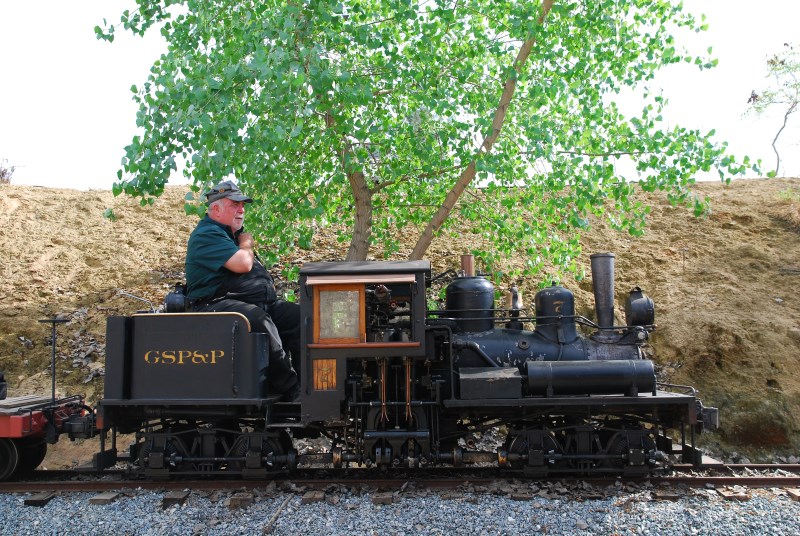 Built by Ken Kukuk at the West-Side Locomotive Works (aka Ken's 1 car garage). The locomotive is scratch built with the only purchased components being the cylinders, boiler, wheels and gears.
Cylinders are from Reduction Engineering of Beulah, ND and are for a 1/3rd size (4" to the foot scale) live steam model of a Case steam tractor.
Wheels are Redwood Valley / Hillcrest Shops standard 10" diameter car wheels.
Gears are 3:1 ratio Ring and Pinion set from Boston Gear. (this is a VERY slow locomotive)
Boiler was built at Bay City Boilers to ASME codes.
Pretty much everything else is weld fabricated from scrap steel and sawed from scrap lumber.