GLENWOOD, SOUTH PARK & PACIFIC #5


Like with the GSP&P #13 the #5 is on a long-term loan to the Hillcrest & Wahtoke from the Glenwood, Southpark & Pacific. We get to use the locomotive in exchange for all maintenance costs and the GSP&P Gang has full access to run the locomotive anytime they want to.
While the #5 is similar in size to the #13, it's a much lighter locomotive and as such has less Tractive Effort / Drawbar Pull. We estimate it has about 80% the power of it's larger sister.
TECHNICAL SPECIFICATIONS:
Whyte Class: 2-6-0 "Mogul"
Bore: 4-1/4"
Stroke: 5-1/2"
Boiler Style: Straight
Boiler Dia.: 18"
Boiler MWAP Pressure: 200 psi. / Operating Pressure: 175 psi.
Drivers: 12-1/2" dia.
Engine Lead Truck Wheel Dia.: 9"
Driving / Rigid Wheel Base: 37-1/4"
Total Wheel Base: 64-1/4"
Tractive Effort / Drawbar Pull: 1,000 lbs.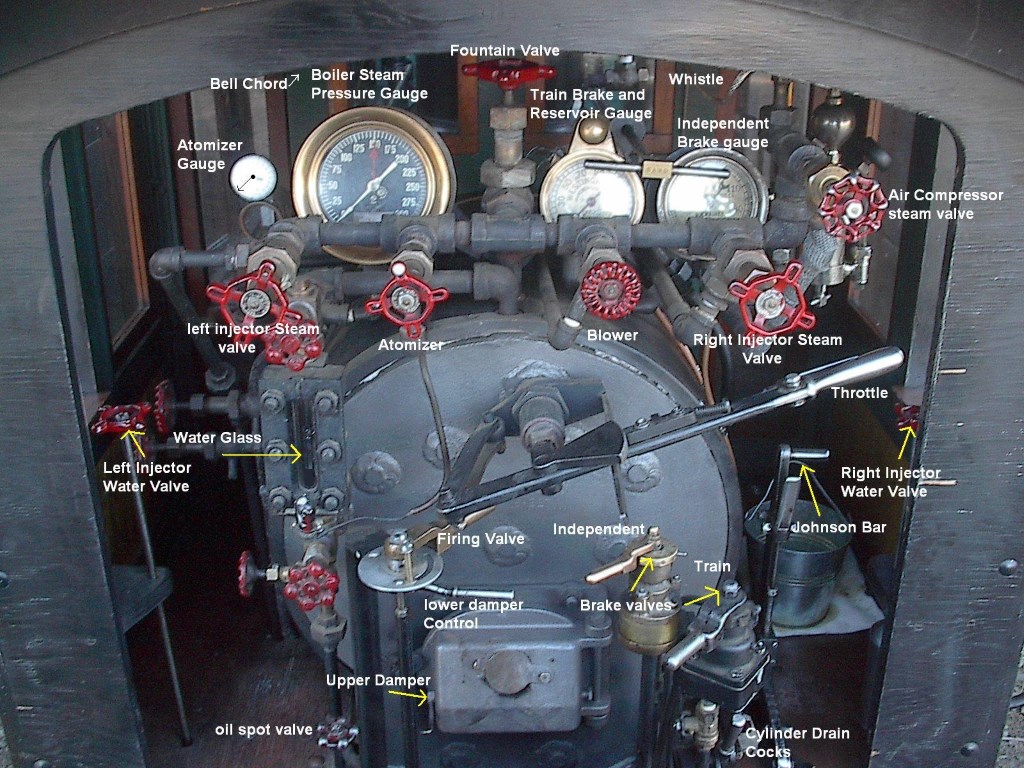 A view from the Engineer's seat.