Christmas Trees
WE ARE CLOSED FOR THE SEASON
THANKS FOR A GOOD ONE!
TRAIN RIDES $5 EA. AGE 2 AND UP, SANTA,  AND FOOD VENDORS ON SAT AND SUN ONLY
(food vendors mostly cash only)
This year we have Monterey Pines that you can cut yourself. We have saws or you may bring your own. All cut your own are $75 each no matter what size, so get the biggest one you can find!
We also have Noble, Douglas and Fraser Firs that will not grow here, (too hot!) shipped in from snow country that range from $45-$310 depending on species and size. Our tallest Firs are 10/11' but not too many available.
Photos with Santa are available Weekends ( Sat and Sun) from about 10-4 for the first 4 weekends and on Pajama Nights 
Merry Christmas and Happy Holidays!
CHRISTMAS SEASON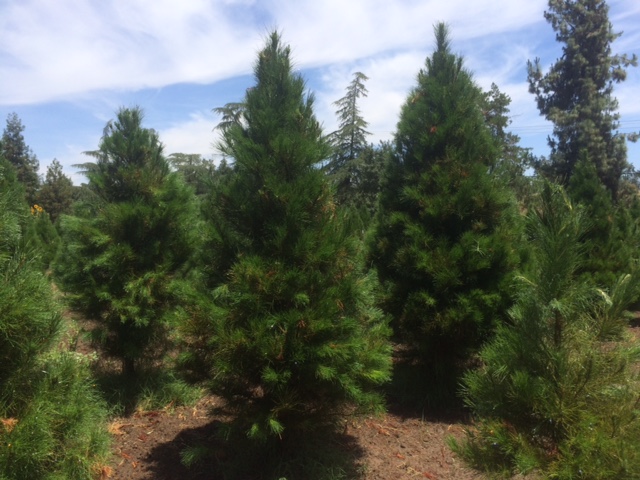 THIS YEAR  Hillcrest Farm will be open for Christmas Tree Season from 10-5  Daily from:
Nov. 26 –  Dec. 18, 2022
Cut down your own Monterey Pine, or choose from pre-cut Noble, Douglas and Fraser firs. Full Tree Services available (shaking, drilling, flocking, etc.)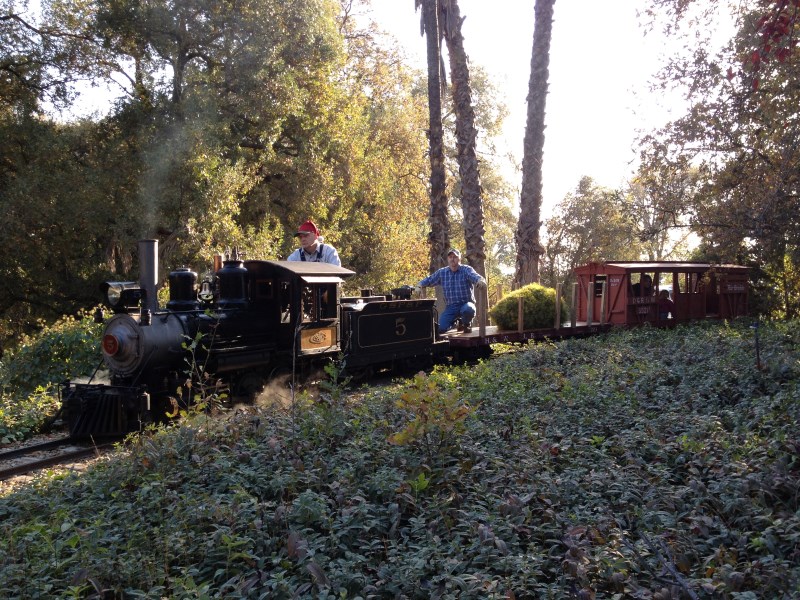 Steam Train Rides and Hot Food on Saturdays and Sundays.
Train tickets $5 ea, age 2 and up.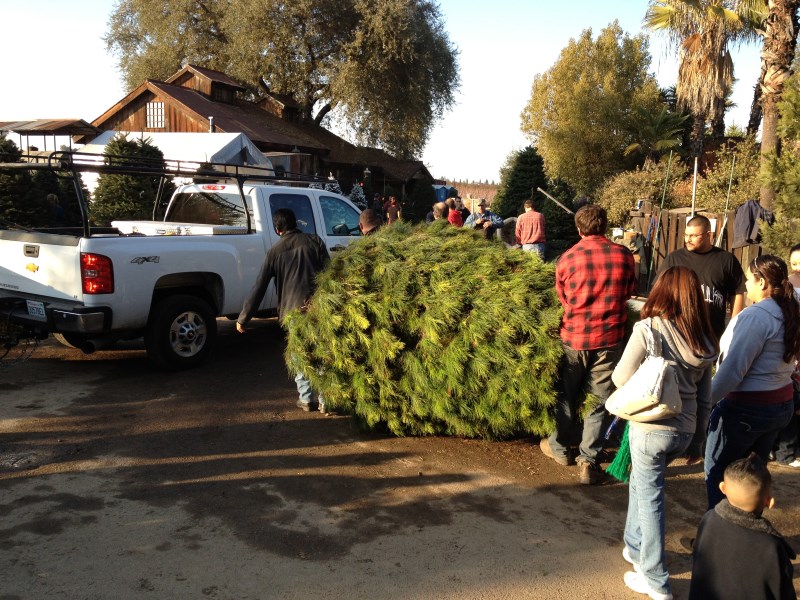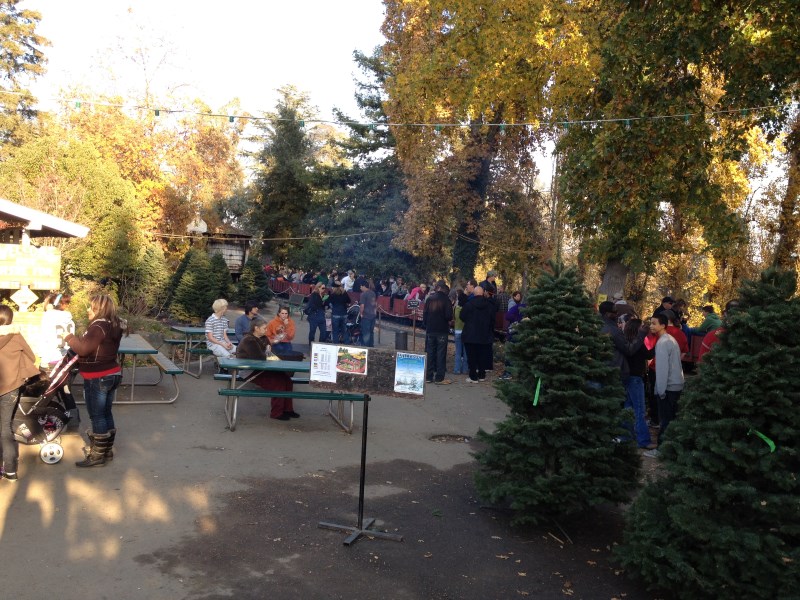 $23 each age 2 and up.
(SEE PAJAMA NIGHT TAB FOR MORE INFO AND TICKETS, WHEN AVAILABLE)
Pajama Christmas will go on rain or shine
 2022 (Tentative) PJ Night Schedule: Nov. 27 - Dec 22
6 PM to 8:30 PM
Our Insurance allows us to welcome trained Service Dogs only on the property, thanks!
---